ADVANCIS
Advancis Business Services, Lda (Advancis) is a Portuguese-based research, consultancy and training company, focusing on Education and People Management.
Advancis engages in R&D projects in the areas of education and people management, cooperating with national and international partners, to support the development of new knowledge, processes, products and services, including:
curricula for higher education, school education and vocational Education
digital and non-digital learning contents
learning digital games and interactive ebooks
tools for effective leaders and managers
Advancis offers support in the areas of education and people management tailored to the needs of each organisation, including:
implementation of project-based pedagogical models
implementation of people's management processes
Advancis offers innovative lifelong learning opportunities for educators and managers based on the major international trends, covering a wide set of areas:
new learning approaches, methodologies and tools
new leadership models and people management approaches and tools
Advancis benefits from a multidisciplinary group of professionals and from important institutional partnership, namely with the Rotterdam School of Management (Erasmus University) and Kaospilot (Denmark).
Website: advancis.pt
---
Asserted Knowledge (AKNOW)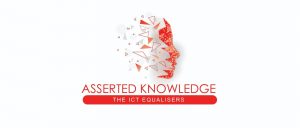 Asserted Knowledge (AKNOW) is a technical consulting and staff sourcing company providing highly skilled ICT services and staff to organisations. An important service provision which differentiates AKNOW from other consultancies is our approach to business analysis reports which is based on the utilisation of the Business Process Modelling Notation (BPMN).
AKNOW's staff have many years of commercial experience supporting large, multinational ICT integrators and a profound experience in coordinating several publicly funded projects from Framework Programme 6, 7 and the Life Long Programme. AKNOW's current activities are focused on training through innovative methodologies for e-learning, personalised training approaches, provision of targeted sustainability training to SMEs, and dissemination and quality assurance methodologies and tools focused on targeted quality metrics and best practices/lessons learned programmes.
Website: aknow.eu
---
CIVIC

We're an award winning digital solutions provider with almost two decades of industry leading experience. We help businesses succeed through effective, usable technology by combining our expertise in user experience design, development and hosting to provide digital solutions that work.
Our reputation is built on customer service, innovation, value for money and market-leading expertise. We continue to work on high profile, creative, technically complex projects, and help our clients improve the services delivered to their users.
Website: civicuk.com
---
Centre For Education And Entrepreneurship Support 

Centre For Education And Entrepreneurship Support (CWEP) is an non-governmental organization founded in 2004 by group of entrepreneurs, teachers and social activists from Rzeszów. CWEP cooperates with businesses and educational institutions. Mission of CWEP is to increase the quality of education training at all levels and in all its forms as well as to promote entrepreneurship in order to foster integration of any social group regardless of gender, age and ethnic origin. The aim of the CWEP is to promote and implement the best solutions that serve this purpose. Particularly, the aims are to improve accessibility, quality and efficiency of education of all people, to promote and contribute to adult education, life-long learning, e-learning and the usage of new technologies in education and entrepreneurship. The Association works with many partners from Europe in order to strengthen economic position of enterprises and provides on-line platform for companies.
Website: cwep.eu
---
Emphasys Centre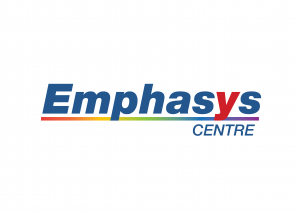 The Emphasys Centre, established in 1998, runs an ICT Education and VET Centre approved by the Cyprus Ministry of Education, Culture, Sports and Youth, and an EU Research Centre. It's organized in 4 directories. The Education Directorate includes validated and accredited IT courses, such as the GCE A' Level Computer Science for students or the European Computer Driving License (ECDL) for professionals, while providing Career Counseling Services. The ICT Training Directorate includes a fully equipped STEAM Learning Unit and the EU Training Unit, focusing on the provision of Erasmus+ KA1 Learning Mobility Courses for EU professionals and citizens. Emphasys offers its services to a diverse portfolio of public and private organizations, as well as individuals from all ages and walks of life. The Research Directorate works with several organizations on EU projects under a number of funds (e.g. Erasmus, AMIF, Justice) in the field of education and training while also providing managerial support for EU projects to schools and NGOs. Over the years it has built a strong local and international network, utilized in the promotion of EU projects and initiatives. The Software Development Directorate develops e-solutions for specific project needs. Emphasys Centre is staffed with a well-rounded team that includes specialists in ICT, Psychology, Sociology, Education, Law, Business, Human Rights and Graphic design. Emphasys is a member of the European Digital Learning Network (DLEARN) together with 25 other organizations from Europe aiming to promote the digital agenda of Europe and part of the consulting group for the Digital Agenda of Cyprus.
Website: emphasyscentre.com
---
Nottingham Trent University
We are a distinct and fearless university – an institution that thinks big, celebrates expertise, and ensures equality in its opportunities. With a record of growth and evolution unmatched in UK higher education, NTU is characterised by our balance between celebrating tradition and challenging convention. We are established, but modern – bold, yet humble.
We've forged an award-winning reputation through one simple belief: that each person's learning journey demands bespoke, personalised support. It's a philosophy we invest in every one of our students and colleagues: a philosophy that calls for the conviction to inspire, the consistency to guide, and the humility to listen. These are the standards and values we live by.
We're deeply proud of the environment we've established at NTU. Equally, we embrace our influence and potential beyond the classroom. We thrive upon our role in the larger global picture – our obligation to enriching communities by sharing knowledge and creating opportunities. That's why NTU's education and environment opens not just doors, but minds.
Website: ntu.ac.uk